Jom #SapotLokal Filem 2021 a Booster to Malaysian Cinematic Industry with 6 Movie Release Lineup for 2021!
Kuala Lumpur, 6 April – Just one month after its reopening, the local cinematic industry exudes confidence with Jom #SapotLokal Filem 2021 campaign jointly unveiled by Multimedia Entertainment, Golden Screen Cinemas, Astro and Six Fun Media. It showcased a robust line-up of 6 movie releases scheduled for this year, with commendable variety and backed by an array of local talents.
The six movie titles announced include BIKO, a romance drama starring Baby Shima and Azrel Ismail. RASUK, a zombie-possession horror starring Alif Satar and Elisya Sandha. WAYANG PUAKA, a cursed movie cinema-themed horror. RUMAH MADU KU BERHANTU, a horror comedy starring Zizan Razak and Rita Rudaini, 3 JANDA, a comedy starring Khatijah Tan, Marlia Musa and Fasha Sandha, as well as AIRFORCE THE MOVIE: SELAGI BERNYAWA, a Royal Malaysian Air Force-based military action starring Aiman Hakim, Dato' Adi Putra and Nas-T.
Bringing your cinematic experiences like no other, GSC movies provides you with the best upcoming movies, latest movies and coming soon movies.
Follow us on our Official Accounts below to check out new trailers and be updated with the latest movies:

 Facebook page: https://www.facebook.com/gscmovies/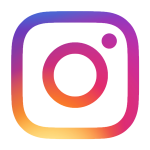 Instagram page: https://www.instagram.com/gscmovies/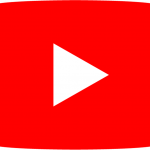 YouTube page: https://www.youtube.com/user/ilovegscmovies/featured