RASUK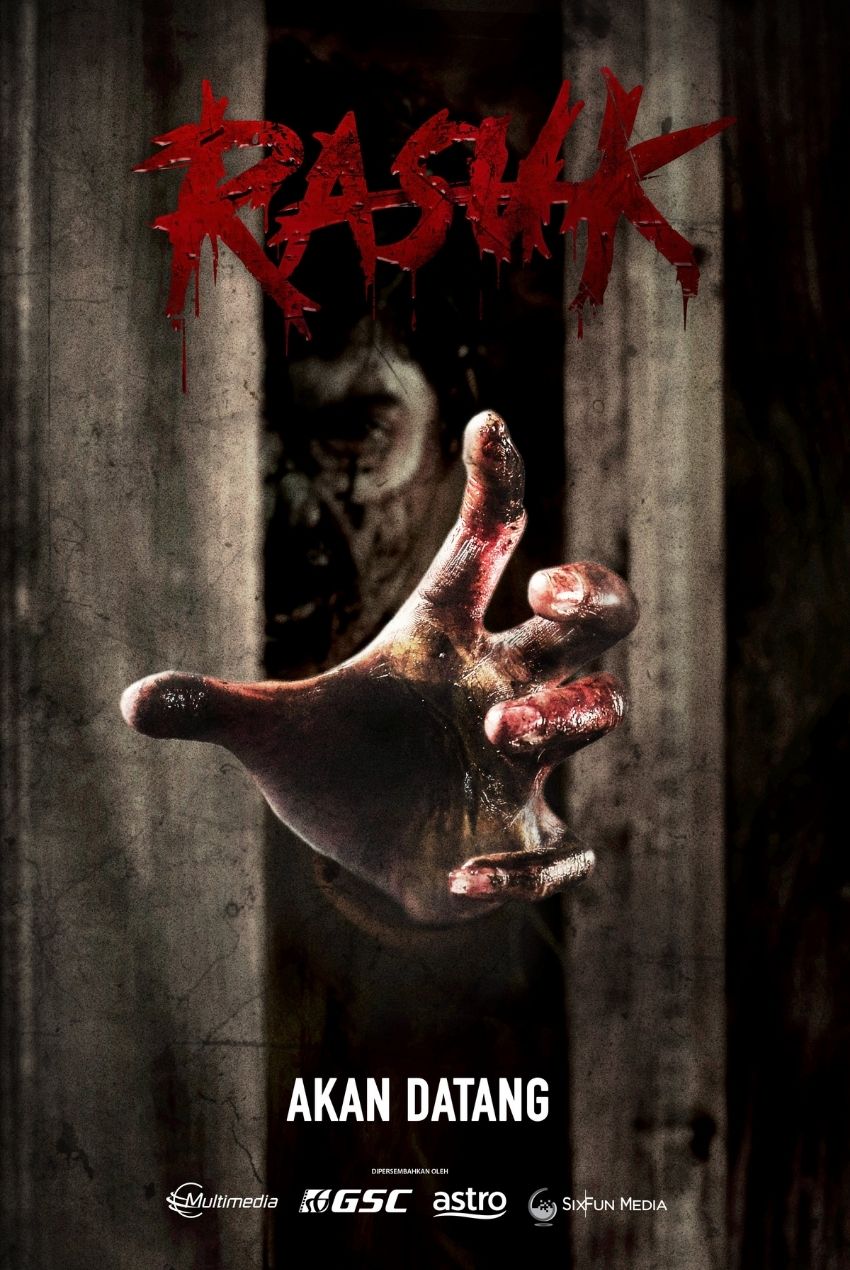 RASUK
RELEASE DATE

Coming Soon

LANGUAGE

Malay

GENRE

Horror

CLASSIFICATION

-

RUNNING TIME

-

DIRECTOR

James Lee

CAST

Alif Satar, Ikmal, Elisya Sandha, Taufiq Hanfi, Ayie Floor 88
SYNOPSIS
A teacher had to return to work even when he is not ready to do so after a tragic incident that befall upon him. On the same day, a group of students went to a close by waterfall for a picnic. One of them stumbled upon a mysterious bottle and opened it. Back in their dormitory, all hell broke loose when one by one, the students got possessed. In order to survive, they have to work together and sacrifices have to be made.
RASUK
DI PAWAGAM

Akan Datang

BAHASA

Bahasa Melayu

GENRE

Seram

KLASIFIKASI

-

DURASI

-

DIREKTOR

James Lee

PELAKON

Alif Satar, Ikmal, Elisya Sandha, Taufiq Hanfi, Ayie Floor 88
SINOPSIS
Seorang guru terpaksa kembali bekerja walaupun dia masih trauma dengan tragedi yang telah berlaku terhadapnya. Pada hari yang sama, lima pelajar pergi berkelah di tepi sungai. Salah seorang daripada mereka telah terjumpa botol misteri dan membukanya. Keadaan menjadi huru-hara apabila seorang demi seorang daripada pelajar yang masih ada di asrama telah dirasuk. Untuk hidup, mereka perlu bertahan dan ada yang perlu berkorban.