Producers of Get Out & Us is back to blow your minds!
Get. Ready. To. Be. Mind. Blown.
Do you still remember the look of this in Get Out?
Source: IMDB
And this look in Us?
Source: IMDB
Thanks to the brilliant minds of director Jordan Peele and his team of producers, the creative duo Gerard Bush and Christopher Renz, we get to witness such mind-blowing thriller movies in the past.
Still remember the Sunken Palace from Get Out?
Source: Movieclips Trailers (YouTube)
That gave us goosebumps and jump scares here and there and left the audience screaming in their hearts: "JUST GET OUT OF THERE!" The movie itself shows its class by winning the Academy Awards in Original Screenplay.
After 2 years, director Jordan Peele and the same team of producers make a second comeback in 2019 with an exceptional thriller movie – Us.
Source: Universal Pictures (YouTube)
Can you imagine the world that we live in is full of doppelgangers that living underground with us? One day, these clones decided that it is time that they claim on their rightful place – our world. The concept itself has transcended from Get Out.
Source: Universal Pictures (YouTube)
This year, the visionary filmmakers Gerard Bush and Christopher Renz (Bush + Renz) produced a new thriller movie in Antebellum lead by famous singer and actor Janelle Monae.
Who is Janelle Monae? She's the one featured in Fun's hit song "We Are Young"!
Source: Fueled By Ramen (YouTube)
Before we jump into the movie, let us get some informational background of the movie. Unlike Get Out and Us, Antebellum refers to a period of time before the American Civil War, that mostly refers to the painful period in history when Black people were enslaved by white people.
Source: GSCMovies
The Antebellum period happens in the 1860s of Southern America, where African Americans were being enslaved in large agriculture plantations. It is marked as a period where economic growth of the country relies heavily on slavery by the U.S government.
Due to the cost of labour is cheap, African Americans at that period of time treated as slave labour and were closely related to cotton picking.
Source: GSCMovies
Back to the new movie Antebellum, it talks about a successful author that supports Black Lives Matter movement, Veronica (Janelle Monae) is kidnapped and wake up in a horror reality. She has to confront her past, present and future – before it is too late…
Based on the trailer released, it recreates the thriller sensation by drawing the audience attention on the tiny details of the movie.
Source: GSCMovies
The line "If They Choose You, Nothing Can Save You" is intriguing enough to left the audience to think. What actually happened and will she survive?
Source: GSCMovies
Eager to find out? Catch this epic thriller movie that is on par with Get Out and Us, Antebellum in cinemas 10 Sept.
Get. Ready. To. Be. Mind. Blown.
Don't miss out on more thriller movies that released in all Malaysia cinemas soon! Do check out the movie trailer and poster below.
Bringing your cinematic experiences like no other, GSC movies provides you with the best upcoming movies, latest movies and coming soon movies.
Follow us on our Official Accounts below to check out new trailers and be updated with the latest movies:

 Facebook page: https://www.facebook.com/gscmovies/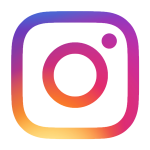 Instagram page: https://www.instagram.com/gscmovies/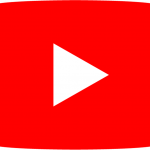 YouTube page: https://www.youtube.com/user/ilovegscmovies/featured