77 HEARTWARMINGS
感动她77次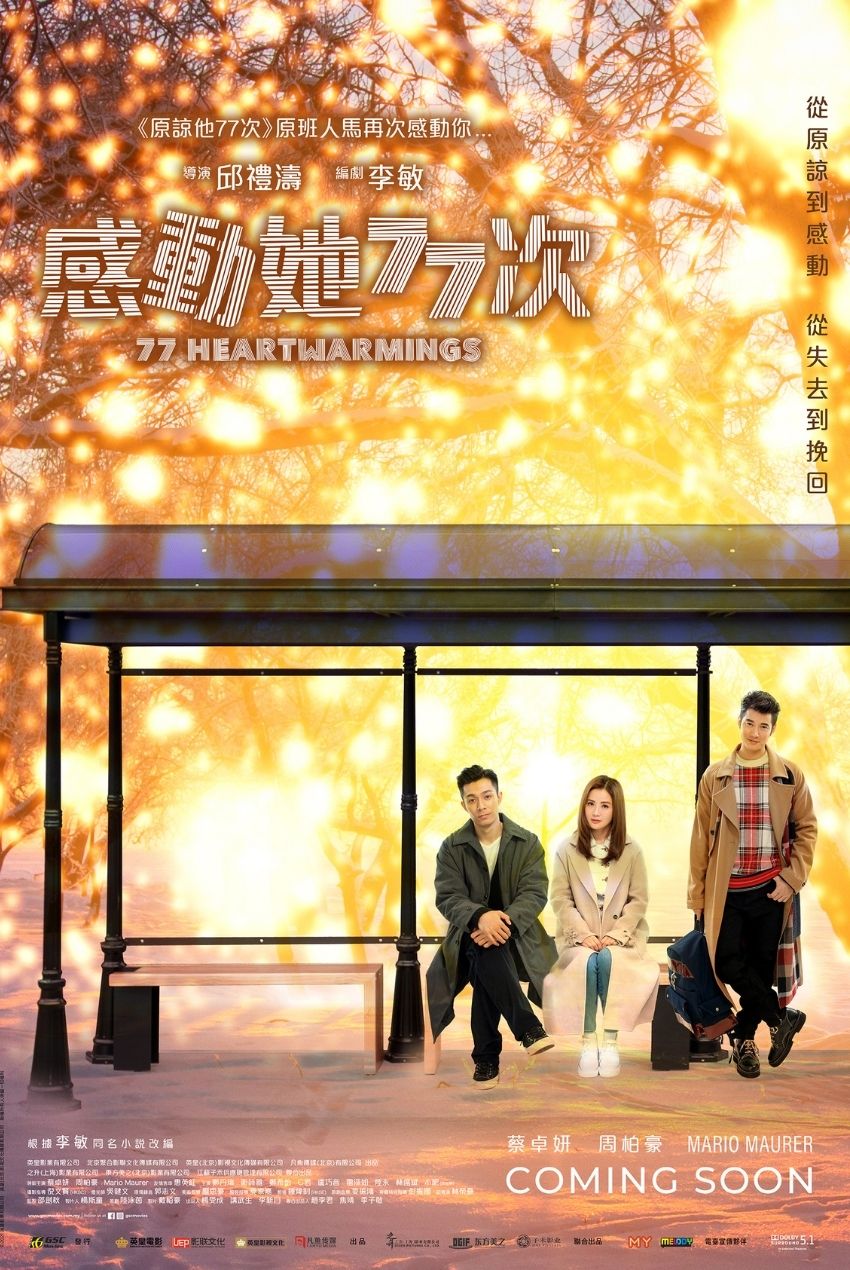 77 HEARTWARMINGS
感动她77次
RELEASE DATE

Coming Soon

LANGUAGE

Cantonese

GENRE

Romance

CLASSIFICATION

P13

RUNNING TIME

94 minutes

DIRECTOR

Herman Yau

CAST

Charlene Choi, Pakho Chau, Michelle Wai
SYNOPSIS
The critical and box office success of 77 Heartbreaks has led to the reuniting of cast and crew for this sequel, with the key term "heart breaks" changed to "heart burns". This time the couple enters the graveyard of love -- marriage.

The challenge facing Adam (Pakho Chau) is whether his love is enough for Eva (Charlene Choi) to achieve a happy ending!

77 HEARTWARMINGS
感动她77次
上映日期

Coming Soon

语言

粤语

类型

爱情

分级

P13

片长

94 分钟

导演

邱礼涛

演员

蔡卓妍, 周柏豪, 卫诗雅
剧情简介
《原谅他77次》票房及口碑均创下佳绩,台前幕后原班人马再度携手开拍延续篇,经歷一段爱情风波,相处印记由「原谅」变「感动」,今次男女主角将会走进一段「爱情的坟墓」- 婚姻,Adam(柏豪)能否用真情感动到Eva(阿Sa),有个真正Happy Ending呢?