BIKO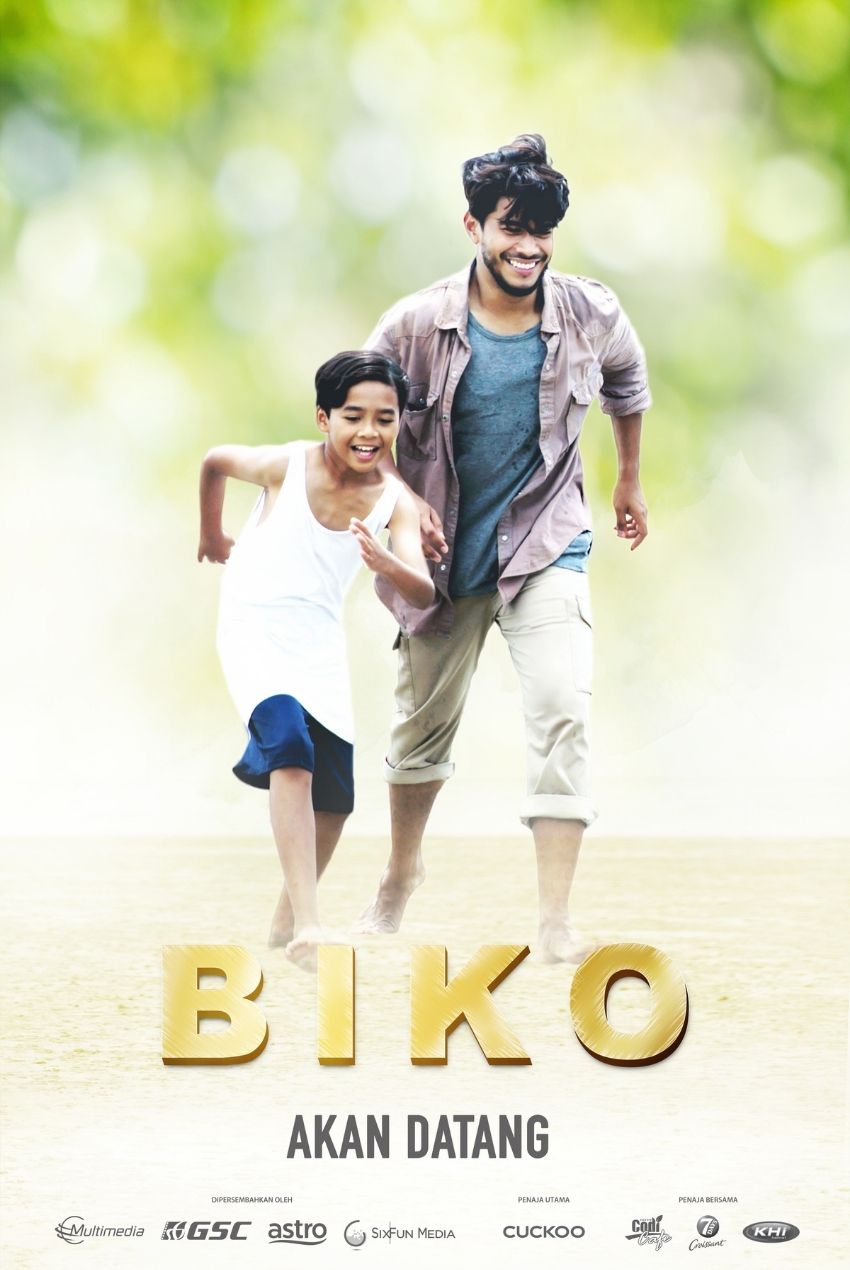 BIKO
RELEASE DATE

Coming Soon

LANGUAGE

Malay

GENRE

Romance, Drama

CLASSIFICATION

-

RUNNING TIME

-

DIRECTOR

Teng Bee

CAST

Azrel Ismail, Baby Shima, Sara Ali, Josiah Hogan, Syed Irfan
SYNOPSIS
Izwan is a single father and he determined to provide a comfortable living for his son Biko. As a lorry driver he works hard for a dream to buy Biko a house but he was cheated by a property agent. To make matters worse, they were thrown out from their rented flat when they could not pay the rent. Homeless, they stayed in Izwan's lorry for the time being. Knowing that they are desperate for cash, Sherry, Izwan's best friend and Biko's god mother brought Biko to an audition with a famous internationally renowned singer, Sara. Unbeknownst to all, Izwan and Sara had a past.
BIKO
DI PAWAGAM

Akan Datang

BAHASA

Bahasa Melayu

GENRE

Romantik, Drama

KLASIFIKASI

-

DURASI

-

DIREKTOR

Teng Bee

PELAKON

Azrel Ismail, Baby Shima, Sara Ali, Josiah Hogan, Syed Irfan
SINOPSIS
Izwan adalah seorang bapa tunggal yang telah lama mengimpikan kehidupan yang selesa untuk anaknya, Biko. Sebagai seorang pemandu lori, Izwan berusaha untuk membeli sebuah rumah namun setelah ditipu seorang broker, impian memiliki rumah kini tertangguh. Keadaan jadi semakin rumit apabila mereka telah dihalau keluar daripada rumah sewa mereka kerana gagal membayar sewa. Kerana kesimpitan wang, Izwan dan Biko terpaksa menetap di dalam lori. Sherry, rakan baik Izwan serta ibu angkat Biko, membawa Biko ke uji bakat penggambaran muzik video penyanyi popular antarabangsa, Sara. Tanpa diketahui oleh orang lain, Izwan dan Sara mempunyai kisah silam bersama.