Korean Movie That Won Over English Pictures?!
"And the Oscars goes to… Parasite!"
That is perhaps the epitome of Korean movie, a historic moment that signals to the world just how good Korean film productions had become, confirmed and justified through the recent 92nd Academy Awards Oscars 2020.
Parasite won 4 out of 6 nominations in the Oscars Academy Awards, including Best Original Screenplay, Best Foreign Language Film, Best Director, and the prestigious Best Picture in a historic moment (the first-ever non-English film that won Best Picture).
If you go on Google Search now, perhaps the top search keyword would be "Korean Movie" and "Parasite". That shows the standards Korean movie has set as a benchmark.
Speaking about standards, a Korean comedy movie – Secret Zoo has recently rolled out in Korean cinemas and managed to top the Korean box office for 840 Million Won (approximately RM2.95 Million), defeating Dolittle and Bad Boys For Life respectively.
Secret Zoo has placed No.1 in box office for 4 consecutive days with 800,000 admissions over the opening weekend in Korea. That shows the impact of this Korean movie.
It wasn't much of a surprise, as Secret Zoo was produced by the production company About Film, which was behind South Korean comedy and box-office smash Extreme Job that attracted 16.26 million moviegoers.
With the top-notch acting performance leading by Ahn Jae-Hong and Kang So-Ra with Park Young Gyu, Kim Sung Oh, Jeon Yeo Bin and the others, this Korean movie is promised to bring you a refreshing start and a new comedic perception beyond your wildest imagination this year.
If you are judging this movie by just their official trailers, it would trigger the interests of the general public to find out more about this mysterious zoo that operates without real animals…
Synopsis:
Stuck in a dead-end temp position at a renowned law firm, attorney-at-law Tae-soo (Ahn Jae-Hong) was given a special job to prove himself by revitalizing a failing zoo. The problem is, there aren't any animals…
He has exactly 3 months to do so, and with the zookeepers' and zoo veterinarian (Kang So-Ra) help, he comes up with a brilliant idea: dress-up like animals and put on shows for guests.
One by one, zookeepers put on animal suits and masks and become a polar bear, lion, gorilla, and sloth! The new zoo opens and Tae-soo's polar bear goes viral when a video of him drinking coke hits the internet!
With the zoo being a massive hit, Tae-soo can now go back to the law firm with a permanent job. But before he leaves the zoo, he finds out what his law firm has some other planning with the zoo…
Who knows? Perhaps this Korean movie would end up getting nominated in the Oscars Academy Awards after Parasite? We shall see!
Don't miss out more of this Korean movie that will be released in all Malaysia cinemas soon! Do check out the movie trailer and poster below.
Bringing your cinematic experiences like no other, GSC movies provides you with the best upcoming movies, latest movies and coming soon movies.
Follow us on our Official Accounts below to check out new trailers and be updated with the latest movies:

 Facebook page: https://www.facebook.com/gscmovies/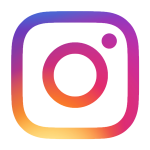 Instagram page: https://www.instagram.com/gscmovies/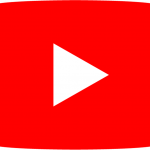 YouTube page: https://www.youtube.com/user/ilovegscmovies/featured