HAPPY OLD YEAR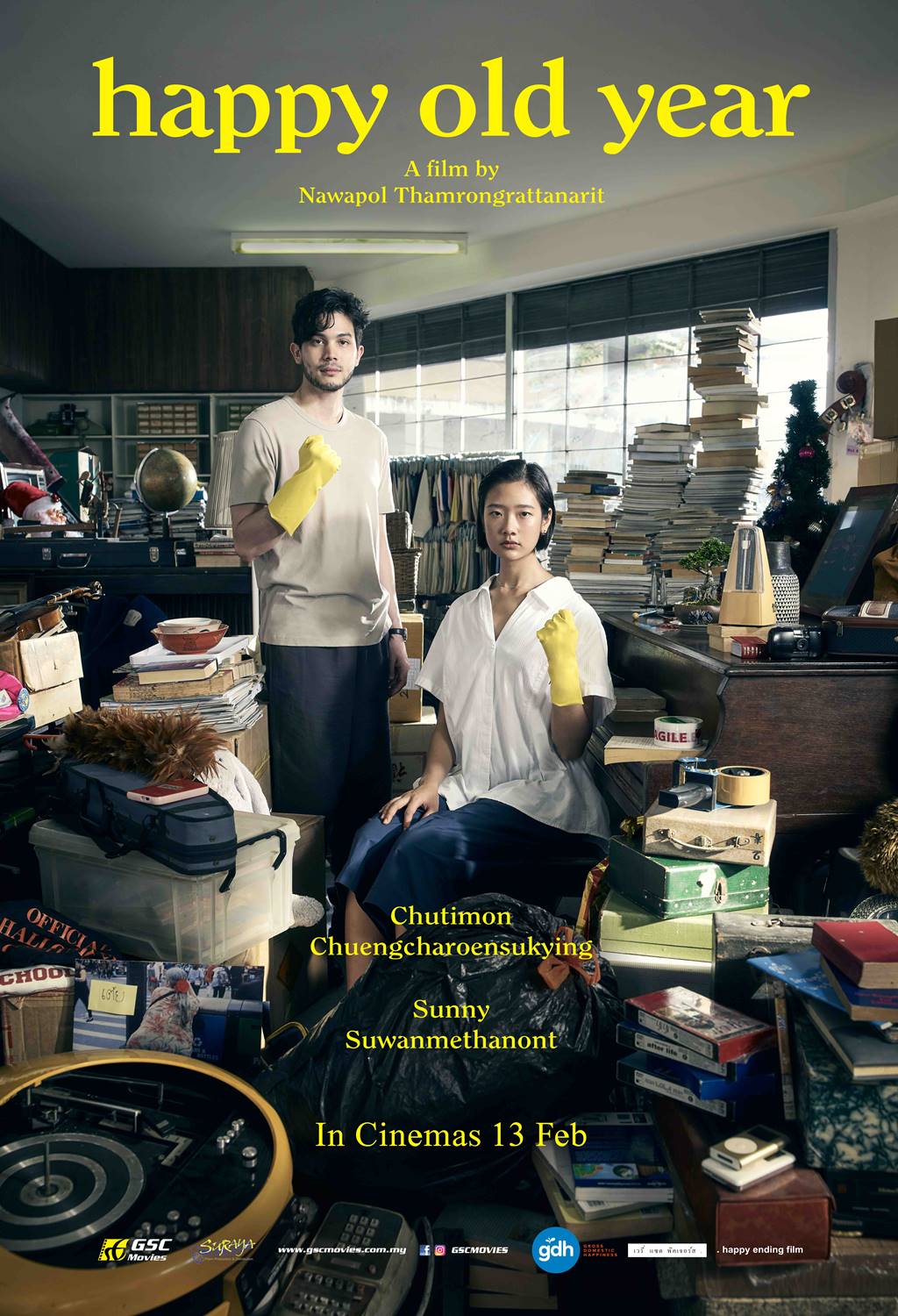 HAPPY OLD YEAR
RELEASE DATE

13 Feb 2020

LANGUAGE

Thai

GENRE

Romance

CLASSIFICATION

P13

RUNNING TIME

114 minutes

DIRECTOR

Nawapol Thamrongrattanarit

CAST

Chutimon Chuengcharoensukying, Sunny Suwanmethanont, Sarika Sathsilpsupa
SYNOPSIS
A love story for those who want to move on but find it hard to let go.

Jean, a 28-year-old woman, who makes plans to renovate her house to be a minimal office. This is the embarkment of her plan to clean her extremely messy house. She has to work with her brother (Jay) in carefully getting rid of the things that aren't important anymore, out from the house. They must fight against their mother who tends to be a hoarder, like any normal elderly persons who keep every single thing. They also have to fight against their emotions as they confront the various possessions that usually have a back story to them. Whether it is a broken toy, buy it was the favourite toy, darn it! Things that haven't been used in a long time, but the parents bought it, man! A birthday gift or a postcard sent by a friend extending friendship. But we've stored them away in our bedroom, to the point they overflow from the drawers. And many other things which anyone who has ever had to keep their room, tidy up their house, or clear their desk would understand the difficulty in deciding which items to keep and which items to let go.

But nothing is as difficult as something from someone who we've had ties to. Someone who we've shared the good days and nights with or has loved each other. And that is what Jean has to deal with. When she finds something from Aim, her ex-boyfriend, on the floor of her room. It's strange how this one piece has 100 reasons for her to throw it away and yet also 100 reasons to keep.

Could the journey to return this item to him be the best solution?

In the end, will she throw it away, keep it, or return it?
Let the question be you to answer instead, if it were you, would you throw it away, keep it, or return it to its owner?