Ha Jung Woo Horror Debut in The Closet
Since the outburst of the famous Korean movie – Along With The Gods, one of the grim reapers, Ha Jung Woo has been in the spotlight ever since.
With a staggering amount of US$108.2 million (approximately RM457.57 million) box office in Along With The Gods, Ha Jung Woo was invited to continue on in the sequel Along With The Gods: The Last 49 Days, with the box office of US$92.5 million (approximately RM391.18 million).
Recently, Ha Jung Woo was collaborating with Lee Byung-hun, Ma Dong-Seok and Bae Suzy in this year's top Korean disaster movie – Ashfall, which also successfully garnered US$61 million (approximately RM 258 million) box office. Almost every Korean movie that he participated in has become a top hit not only in Korea but internationally.
The Closet
Perhaps the same thing might be going on in his latest movie, named The Closet. There is some notable mention of this latest Korean movie. This is Ha Jung Woo's first horror debut in The Closet, as well as the first Korean movie that revolves around a mysterious closet that would make a child disappeared after opens it.
Who would have thought that a single ordinary cabinet in every household, could be developed into something so mischievous and misery that ultimately leading towards an unchartered territory? Besides The Chronicles of Narnia, The Closet is something fairly new and sparks curiosity among the public.
Synopsis:
The Closet talks about an architect Sang Won (Ha Jung Woo) who lost his wife after a tragic accident, moves out to a new house with his daughter Ina to find a way in restoring their estranged relationship as he is a workaholic. However, strange noises start coming out of Ina's closet and Ina is starting to act abnormally.
One day, Ina follows the voice and vanish in front of the closet. Sang Won is worried until he received a call from a mysterious person named Kyung Hoon (Kim Nam Gil), telling him that Ina is just one of the 32 missing children for the past 10 years, related to the closet. Desperate in looking for his daughter, Sang Won and Kyung Hoon decided to join forces to solve the mystery of the missing children and the closet…
Things to look out for:
Though this might be a horror genre movie, there is some comedic element in it as well. The chemistry between Ha Jung Woo and Kim Nam Gil has sparked a few jokes in between the movie, which was really well-played by the director. Even the movie Along With The Gods was mentioned in the movie as well (spoiler? well, not considered a spoiler alert).
Some of the rituals performed in The Closet and so-called paranormal detection were cleverly used, exhibiting a tremendous understanding of how to produce a quality horror movie production.
Last but not least, the closet itself is something that you should definitely look out for. The director has ways to explore the multiple angles and what could be done inside-out the closet, so the audience could get involved as if they themselves are placed under those particular circumstances. Well done!
So, the next thing you need to do after watching this movie besides liking Ha Jung Woo Instagram page? Check your own closet…
Don't miss out more Korean movie & horror movies that will be released in all Malaysia cinemas soon! Do check out the movie trailer and poster for Brahms: The Boy 2 below.
Bringing your cinematic experiences like no other, GSC movies provides you with the best upcoming movies, latest movies and coming soon movies.
Follow us on our Official Accounts below to check out new trailers and be updated with the latest movies:

 Facebook page: https://www.facebook.com/gscmovies/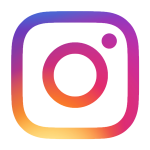 Instagram page: https://www.instagram.com/gscmovies/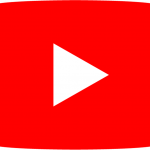 YouTube page: https://www.youtube.com/user/ilovegscmovies/featured