Fascinating Savage Black Magic Rituals In Asia
Belief in black magic is so deep-rooted in Asia as it is quite easy to find it. 'Healers' were sought to fix all kinds of ills, but today, they are sought for more specific rituals, moving from simple health cures to cut off bad luck and satisfy their darker desires.
Photo Credit: GSC Movies
Asia has a more evil intentions in black magic, especially lust for power and control. However, in the long run, they will lose everything they got through black magic as quickly as they gained it, because they had not obtained those items through proper channels. Here are a list of savage black magic that is fascinating.
Photo Credit: GSC Movies
 1. TOYOL
Toyol, which means mischievous thief, is a black magic while child spirit called by a bomoh from a dead human fetus and brought back to life with curse, it is a mythical rituals in the Malay mythology of Southeast Asia, notably Indonesia, Thailand, Malaysia and Singapore.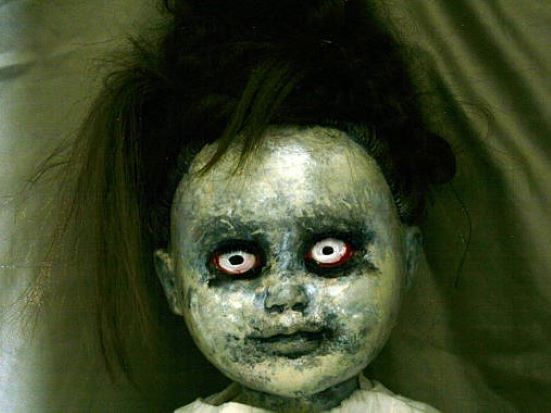 Photo Credit: Dunia Zumal
Toyol belong somewhere in the demonic category, it look like a mummified baby with green or gray skin, it is usually kept in a glass jar and hidden away in a dark place until it is needed. A person who owns a toyol mainly uses it as a black magic rituals to steal things from other people or to create mischief.
Illustration: @hongbin.j
Rituals of Toyol includes offering them sweets, toys, milk and biscuits, and the owner of a toyol would also need to feed them with their own blood. For this black magic, it is said that once you obtain a toyol, you and your descendants will be condemned to own it for the rest of their lives.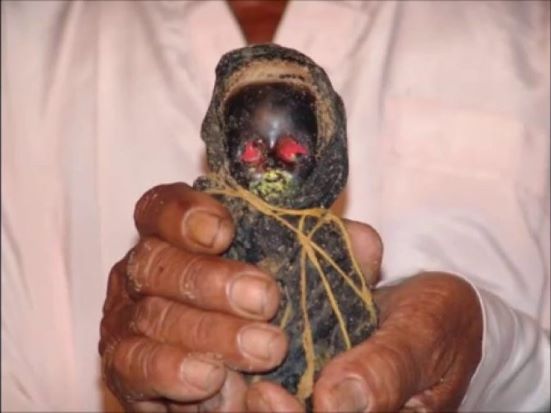 Photo Credit: Fiksyen Shasha
 2. LUK THEP
Luk Thep is known as Child Angel in Thai, the rituals are which they simply invite child's spirit to possess a doll, this black magic has become popular after the shares on social media, as owners would share photos of their winning lottery tickets, attributing their luck to the spirit dolls.
Photo Credit: 369
Luk Thep became so popular that Thai Smile Airways instructed their staffs to allow passengers to purchase a seat for their spirit dolls. Thai Smile Airways has an internal memo states that the spirit dolls have to be buckled up like human passengers and will be served snacks and drinks, it also explains that the Luk Thep spirit dolls can be treated like children, because they have undergone a black magic process that breathes life into them.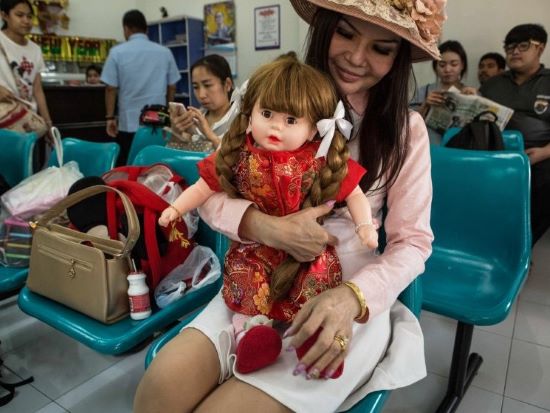 Photo Credit: TIME
 3. KUMANTHONG
Kumanthong is a divine child spirit, a kind of black magic which is believed to bring luck and fortune to the owner if properly treasured. It is said that Kumanthong is actually a baby ghost, but they have to accept Buddhism and do no harm before they are given the status of "Kumanthong", or "golden little boy".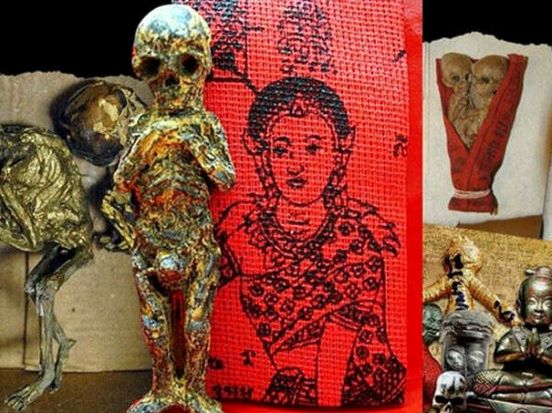 Photo Credit: Supernatural Confessions
Traditionally, the black magic of Kumanthong is made by grilling the dead fetus to extract the oil, the dry fetus will then be painted with a kind of lacquer used to cover amulets, which is called Ya Lak and covered in gold leaf. However, these black magic rituals are now illegal. Kumanthong is now commonly made and moulded from clay, with other ingredients like cemetery soil and bone fragments added to the clay statue.
Photo Credit: truyendocmoingay
Supporters of Kumanthong believe this black magic by offering these souls of aborted fetuses a place to live and with daily prayers, the keepers transfer their merits to these souls and pray that they are freed. At the same time, these spirit dolls will bring prosperity and fortune and look after the keepers.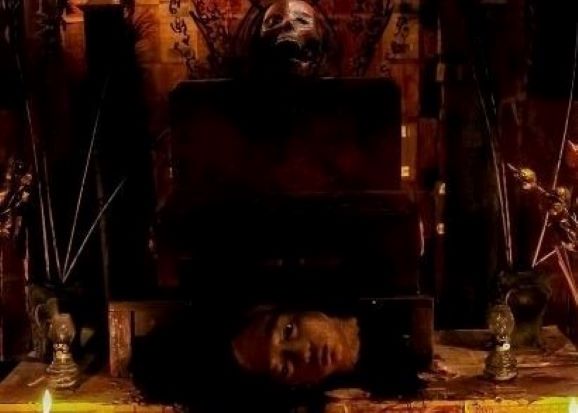 Photo Credit: GSC Movies
Speaking of this, there is a horror movie called "Kumanthong". Directed by Ham Tran and Le Binh Giang, this film is inspired by a true story.
Photo Credit: GSC Movies
More than 15 years ago, at Dong Thap Province, a 54 years old man named Pham Van Tan claimed himself as a shaman and healer by black magic, but was secretly mastering the dark art called "Kumanthong".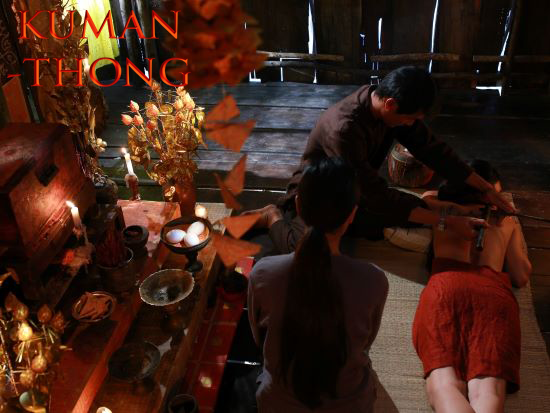 Photo Credit: GSC Movies
He learned Kumanthong which uses the placenta to manipulate the dead, presumed that accumulating as many women's genitals as possible will fasten his training. In return, he raped, killed and beheading his victims, stewed their heads and buried their bodies under his backyard. Finally, he was arrested by the police.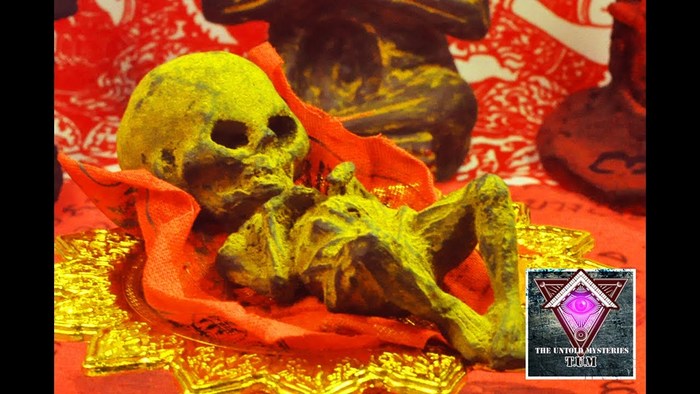 Photo Credit: The Mysteries
Inspired by the true incident, "Kumanthong" talks about a deaf-mute girl, Soi, fell in love with a self-claimed shaman and healer, Luu Huynh. After their marriage, she soon discovered that her husband's secret of black magic for immortality that involves human sacrifice and the conjuring of the dead……
Photo Credit: GSC Movies
Kumanthong will be showing in all cinemas in Malaysia on this coming 17 October, if you are interested in black magic, you should not miss this horror movie as it shows a modern revision of traditional ghosts. See the trailer and movie poster down below.
Photo Credit: GSC Movies
Bringing your cinematic experiences like no other, GSC Movies provides you with the latest movies, and the best coming soon movies.
Follow us on our Official Accounts below to check out new trailers and be updated with the latest movies:

 Facebook page: https://www.facebook.com/gscmovies/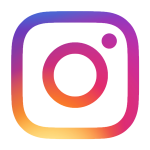 Instagram page: https://www.instagram.com/gscmovies/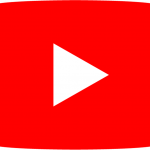 YouTube page: https://www.youtube.com/user/ilovegscmovies/featured