DORAEMON: NOBITA'S CHRONICLE OF THE MOON EXPLORATION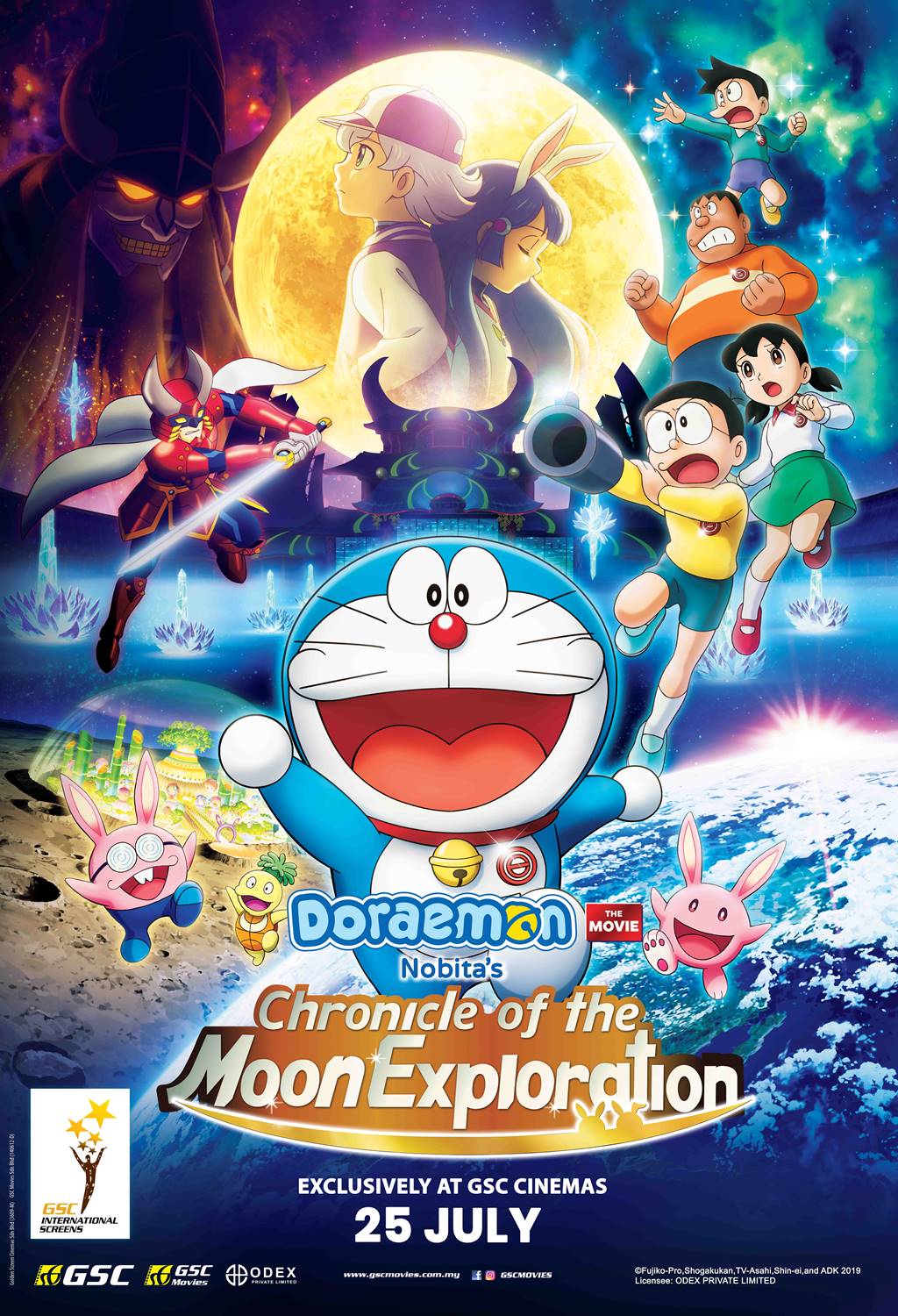 DORAEMON: NOBITA'S CHRONICLE OF THE MOON EXPLORATION
RELEASE DATE

25 Jul 2019

LANGUAGE

Japanese

GENRE

Anime

CLASSIFICATION

P13

RUNNING TIME

111 minutes

DIRECTOR

Shinnosuke Yakuwa

CAST

Wasabi Mizuta, Megumi Ōhara, Yumi Kakazu
SYNOPSIS
At night, Japan launched its first ever robotic rover looking for life on the other side of the Moon. Then back on Earth, the Nobi family were looking up in the sky and the Moon turned yellow. Doraemon gives Nobita the Doctrine Association Badge and goes to the Moon.

Doraemon pulls out the Animal Dough-Making Bucket, then they create bunnies that would build their own colony. Later at school Nobita tells his class all about it but they think it's really funny.

Then his teacher introduces a new student named Luka. At first when he first discovered the moon alongside Doraemon & friends he was worried. Luka takes out his cap and finds out that he's from this colony.